West Coast Martial Arts in Rocklin
Beginner Martial Arts Classes Enrolling In October
Our kids and adult martial arts association is world renowned for their innovative approach to martial arts curriculum and is a recognized leader in the industry of martial arts and personal development. Known for developing well-rounded students and champions both in and out of the martial arts, Fusion Elite Performance Training Center in Rocklin offers one of the premiere martial arts facilities in the nation today! Come by and discover a wide range of programs to fit your needs.
Whether you are looking to help your child learn how to focus for better grades in school, build self-confidence to face daily challenges, set high goals for a healthier and more rewarding life, learn practical self-defense to handle bullies and protect your family or simply having an outlet to deal with the daily stresses of life, we can help! Register for an Introductory Course online or give us a call to begin your journey today!
Martial Arts is what everyone of all ages in Rocklin needs! At Fusion Elite Performance Training Center, we teach each student the powerful and fast-paced moves of martial arts, while also instilling the life lessons of respect, self-confidence, integrity, and bravery. We guarantee to challenge and push you and your child to greatness; this way, they not only succeed on the mat but at home and school as well.
Our highly trained and skilled instructors are 100% dedicated to you, your child and their goals. Each class is specifically designed for each age group, to ensure the appropriate pace is set for all. We guarantee a safe and friendly environment to ensure your whole family learns martial arts the proper and effective way! Give your family the gift of a new and different activity, that will not only challenge them physically but mentally too!
You Can't Get Any Better Than Martial Arts Classes in Rocklin
The whole family will love the fast-paced and high-energy classes taught at Fusion Elite Performance Training Center. Everyone will leave each class wanting more, and excited to return! And the best part? While your child is learning the exciting moves of martial arts, they are also making new and positive relationships with peers and mentors. You and your child will be a part of a community after just a few short classes.
The benefits of martial arts for the entire family are second to none and sure to last you and your child a lifetime! Below are just a few:
Increased self-confidence and esteem
They will gain vital self-defense moves
Overall better health
Improved focus and concentration in school
And so much more!
Self Defense and Personal Protection
When it comes to self-defense and personal safety, an effective Self Defense class is your best bet for any tough situation. Fusion Elite Performance Training Center in Rocklin is excited to offer a class for men and women through our "GET STRONG" program which is designed to teach practical self-defense and personal safety skills to get you home safely!
Using a variety of personal protection techniques from Krav Maga, Brazilian Jiujitsu, Wrestling and Muay Thai, you will learn to protect yourself in any dangerous situation.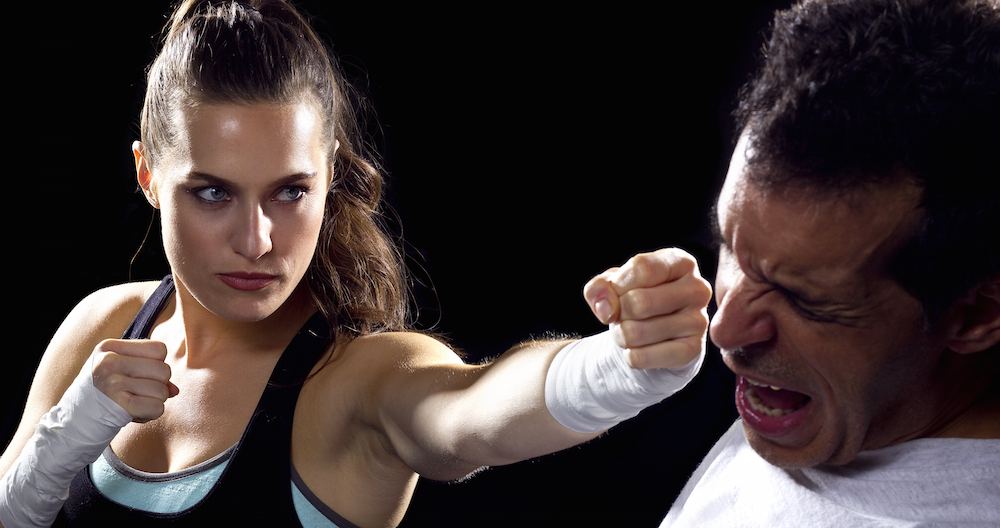 Get In Shape And Go Home Safe!
Our GET STRONG Martial Arts Self Defense program at Fusion Elite Performance Training Center focuses on developing muscle memory so that the techniques learned in class will become second nature for when you need them the most. You'll learn the skills to successfully handle any circumstances!
GET STRONG PERSONAL PROTECTION AND EMPOWERMENT PROGRAM
(Need Information)
Enroll today!
We promise you won't regret it! All you have to do is fill out the short form on the right side of this page, and we will take care of the rest. We look forward to hearing from you, and can't wait to start working with your child.